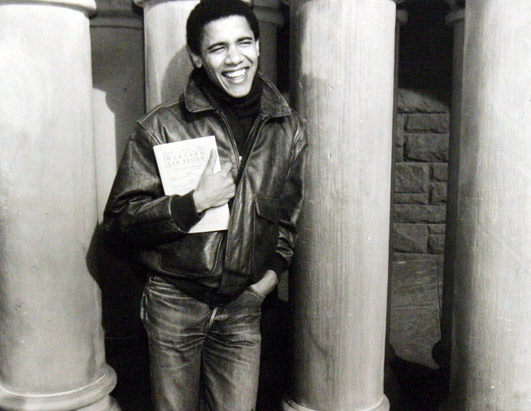 Change will not come if we wait for some other person or some other time. We are the ones we've been waiting for. We are the change that we seek.  ~Barack Obama 
Catcher & Biggie Smalls bum rush the 'Obama guy'
I cannot contain my excitement or my tears.  The kids and I are having an 'Obama guy'(how my son refers to our new prez) party and Catcher has just asked me if 'the Obama guy' will be coming over to our house.  He has been following the coverage with me and seems pretty interested in the Obama guy and the "Obama guys two girls who are pretty" (which melts my fucking heart).  We are making cookies and popcorn and hot chocolate and I may even sneak a glass of celebratory champagne.  
I hope you all enjoy the day that is rewriting the future of America.  If it could only erase the past 8...
No more dwelling on the past for us all.  Change is in our future!
Catcher & I celebrate the victory of Hope & Change!