Louisiana perfects her slurping technique
Today's installment of Family Dinner is so freaking easy it's embarrassing. If you only have ten minutes to spare then this is the dinner for you!
Souper Soba Soup
1 Pack of Soba Noodles
3 c. chicken or veg stock
1/2 c. water
2 green onions
1/2 tsp sesame oil
2 tsp soy sauce
handful of frozen spinach
s & p
To Make:
1. Put stock and water in a pot on the stove. Bring to a slow boil. Add noodles, simmer to cook.
2. While noodles simmer, cut green onion tips. Add to pot.
3. Add oil & soy sauce to noodles. Simmer.
4. Add s & p to taste.
5. While hot pour soup in bowls. Give your kids a handful of frozen spinach to 'cook' themselves in their own soup.
6. Have the kids drop their frozen spinach in the bowl to cool the soup off and cook the spinach. My kids LOVE this past and eat every last bit (including the spinach they cooked)!
7. Enjoy!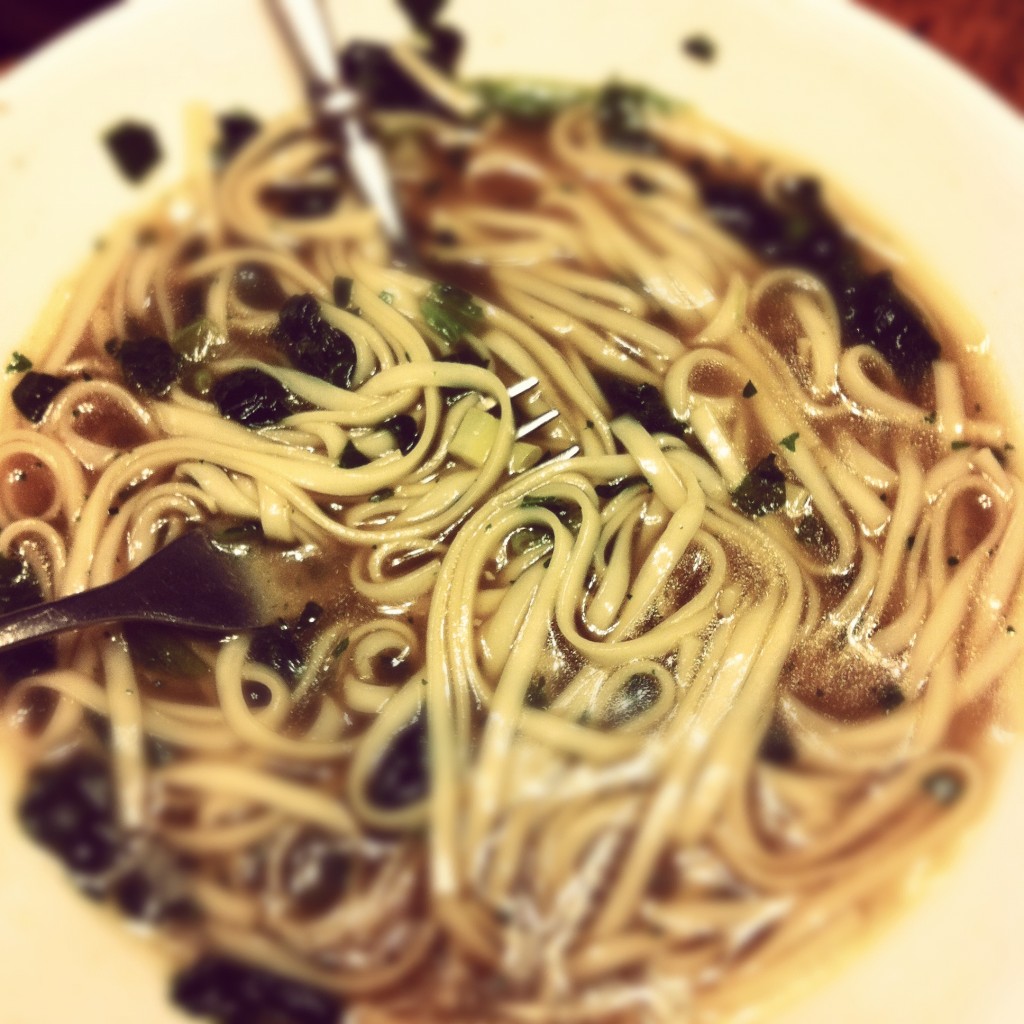 Finished product yo. Happy kids means happy mom!